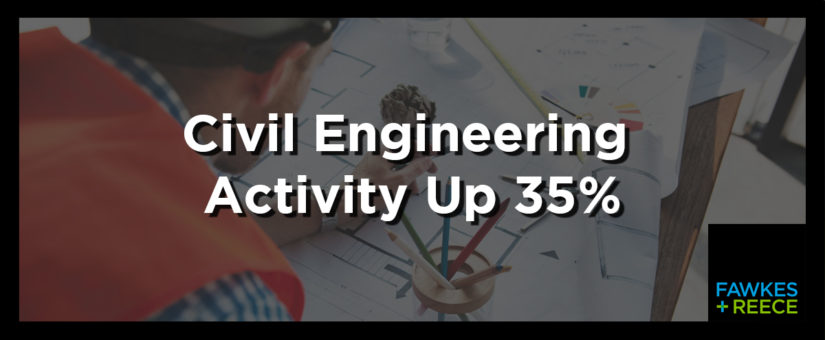 Posted by Fawkes and Reece
On 24th August 2018
In recent data released by Glenigan, Civil Engineering was the bright spot of the construction sector with a 35% increase in activity. This was underpinned by a 12% increase in infrastructure starts and an 80% increase in utility works. With a number of large scale projects underway including Thames Tideway, HS2 and Hinkley Point along with Highways England's development programme, it's not hard to see why there is positive growth in the sector.
This increase in activity is also translating into demand from our clients for people to join both main contractors and specialist civil sub contractors on both a temporary and permanent basis, with job openings 42% higher than a year ago.
The top five in demand roles with our clients are:
Project Manager
Quantity Surveyor
Planner
Site Agent
Site Engineer
The diversity of projects and the investment in infrastructure is making the civil engineering sector an exciting place to work. With a forecast for the number of projects starting to increase this year, the opportunities for people looking to advance their careers will only increase.