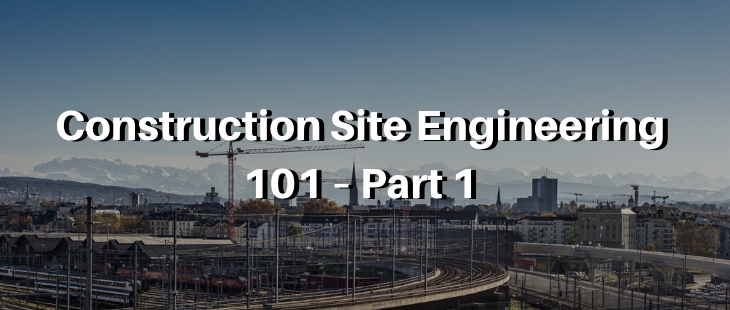 Posted by Fawkes and Reece
On 22nd December 2017
Site engineering is a discipline which is critical to any construction or infrastructure project. Their remit is wide, and they are often tasked with key decision making. Projects may range from small-scale to millions of pounds and from civil engineering to rail, road and infrastructure.
If you take up a position in site engineering, you will be the main technical advisor for your projects as well as being part of the site management team.
Key Responsibilities
Most site engineering jobs include a range of technical, organisational and supervisory skills. You will need to be able to convert the plans and designs for the project into a physical site, determining where both underground and overground infrastructural installations should be placed as well as surveying and levelling the site.
Once the site is prepared, you will need to plan a schedule of works, taking into consideration such things as when plant and machinery is available, the types of labour you will require on each task on any given day and the project deadline. You also need be able to react quickly when technical problems arise which mean your project plan needs to be altered.
You will also be responsible, as part of the site management team, for ensuring the safety of the site and the practices that take place on it.
It will be your responsibility to purchase or hire the materials and plant required for the project, negotiating the most cost-effective solutions to ensure that you bring the project in on budget.
Regular communication with the client, appropriate local authorities, sub-contractors and suppliers will form a key part of the role.
Qualifications
Most site managers will be required to have achieved a minimum of HNC/HND or a degree in an engineering discipline. Membership of professional bodies such as the Chartered Institute of Building (CIOB), Institution of Civil Engineers (ICE) or the Institution of Structural Engineers (IStructE) may be an advantage if you wish to progress in your field.
It may also be possible to get into site engineering with an apprenticeship, but you may be required to complete further study and certain projects which will help to build your experience.
Remuneration
The entry-level salary for a site engineer in the UK is around £24k, rising to up to £55k for experienced senior positions. Salaries will vary across the country. You may also be eligible for bonuses based on successful and timely completion of projects. The hours of work are usually between 35 and 40 but will vary depending on the type of projects you are working. If you're managing a national project, it may involve time away from home.
A career in site engineering can be a rewarding one for the right candidate. If you're looking for site engineer jobs, companies such as Alltek can help.