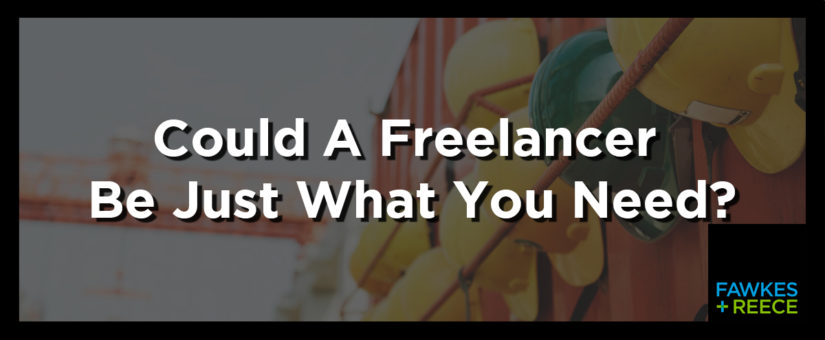 Posted by Fawkes and Reece
On 13th January 2017
The make up of the workforce in the construction industry is constantly changing with strong demand, new processes, technology and innovation in the industry being a driving force. The challenge of skill shortages adds a layer of complexity. One key area that in the past was too often overlooked was the value freelance staff can offer. Gone are the days when freelance candidates were just used for holiday cover – today they can be as skilled, useful and focused on a company's objectives as any permanent member of staff.
So why look to use freelance staff as part of your workforce?
Availability – a freelance candidate can usually start quickly and in most cases they are familiar with the need to try to hit the ground running;
Experience – a great deal of benefit can come from the experience an individual has gained on different projects, with exposure to processes which can offer new solutions and ideas;
Access – you can access skills and knowledge for a key part of a project, tender or business that you may not need on a long-term basis;
Continuity – vacancies remaining unfilled cost time, money and are known to affect morale as they can impact on the workload of other members of staff. What may be considered an isolated vacancy can risk impacting on other areas of a project or a business; and
Handover – the long term desire may be to recruit a permanent member of staff but in the short to medium term a freelance candidate can keep things steady whilst this process is carried out and provide a useful handover. It may be the individual engaged on the freelance basis is indeed the right fit.
Many of our clients are seeing freelance candidates as an opportunity to strengthen their ability to deliver projects and provide a flexible workforce in line with their needs. A thorough interview prior to the start of any assignment will assist in ensuring the best chances of identifying a skilled professional who will fit the team and hit the ground running.