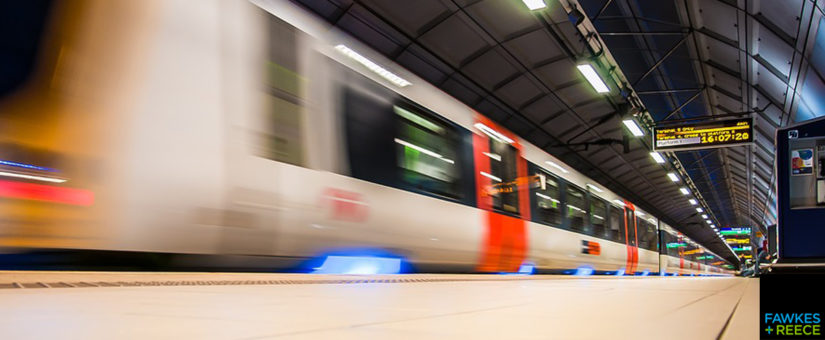 Posted by Fawkes and Reece
On 15th October 2019
With mega-projects ahead like High Speed 2 (HS2), Crossrail and Crossrail2, the rail industry should be booming, however, there are growing concerns over the labour and skills shortages within the industry.
It's estimated that in order to deliver these projects, the UK needs to double the number of annual university engineering graduates and apprentices to meet the labour demand by 2020.
With figures showing that over 40% of the all registered engineers are aged 50 plus, a fair amount of the current workforce is approaching retirement causing even more concern.
As a specialist in recruiting within the rail industry, Fawkes & Reece are having to think outside the box and explore new ideas of recruiting to close the skills gap.
Upskilling Current Contractors
Fawkes & Reece takes pride in being able to support our current contractors and provide them with the necessary training in order to upskill and progress their career. This not only benefits the candidate but also allows us to place them into roles where labour shortages occur.
Ex-Military
Ex-military professionals are an excellent source of untapped labour that is often overlooked. Not only can we be sure of their discipline and commitment but also of their skills, as the military is known for their first-class professional training and development.
Apprenticeship and Graduate Schemes
Apprentice and graduate schemes provide a direct path into specialist roles within the rail sector and ensures a flow of new, qualified talent into the industry.
Women in Engineering
Encouraging women into the rail industry not only helps increase the supply of labour but will also reduce the gender gap within the industry. By educating and inspiring females from a young age as well as trying to break down the stereotypical views of the industry, women could be a major contributor to the end of the skills shortage.
Job & Careers Fairs
It's important to build an early appetite for the industry – attending careers fairs within schools helps to encourage school leavers to start a career within the rail industry which they may have never considered before.
Cross Sector Recruitment
We cover a variety of sectors, and naturally, the supply of labour in some is much higher than others. It makes sense at times to encourage contractors to move around within these sectors when there is an abundance of labour in one, but a shortage in another.
Please get in touch with Warren Kingham (Head of Rail & Infrastructure) or Abbie Lee (Senior Rail Consultant) to hear about our current vacancies within the rail industry, or if you want to discuss how we can help you hire suitable talent.
Warren Kingham – 07764 966 930
Abbie Lee – 07753 457 646