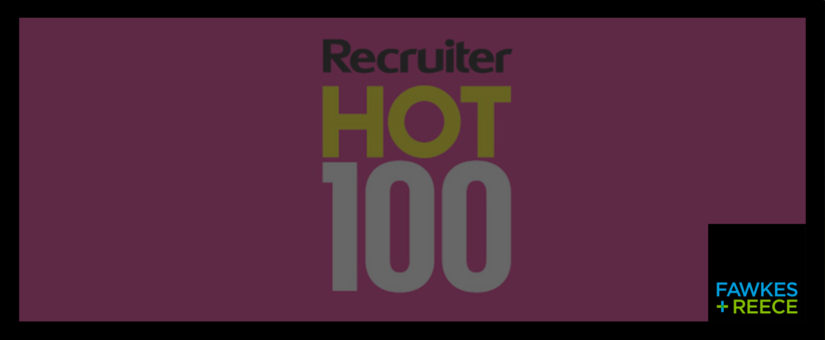 Posted by Fawkes and Reece
On 5th January 2018
Fawkes & Reece is delighted to be included in the prestigious Recruiter Magazine 'Hot 100' list, confirming the strength of the business and the commitment every consultant has to providing the best level of service to both our candidates and clients.
Fawkes & Reece have ambitious growth plans for 2018 with a move to larger offices and the continued expansion of our teams of expert consultants to meet the demands of our premium clients. We have opportunities across all levels, so if you are interested in starting or accelerating your recruitment career contact Stephen on 020 7288 0166 or email career@frlondon.co.uk.
To find out more about the HOT 100 List, just visit recruiter.co.uk.