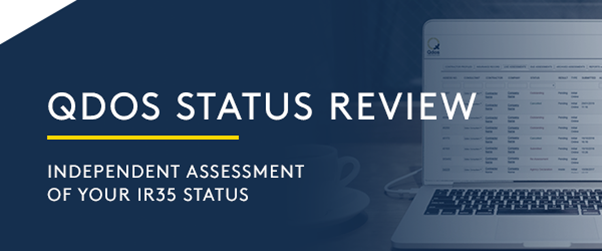 Posted by Fawkes and Reece
On 25th March 2021
We understand that IR35 can seem very confusing for candidates and clients across the market. We have taken the steps to ensure that all your concerns and uncertainties are answered by partnering with QDOS and their online compliance system, which we are making available to our clients.
Status Review is an online compliance system for managing IR35 reform, combining caseby-case assessments with a management portal for hiring organisations engaging contractors under the off-payroll working rules.
Qdos have specialised in the IR35 legislation since it was introduced in 2000. Over the years they have successfully defended over 1,600 IR35 enquiries, saving contractors an estimated £35million in tax. Today they review over 2,000 engagements a month for IR35 compliance, providing over 15,000 contractors with IR35 insurance protection, and providing countless hours of IR35 advice and consultancy each week.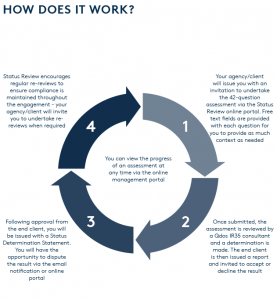 For more information and how QDOS can support you and your team, please reach out to one of the Fawkes & Reece team.