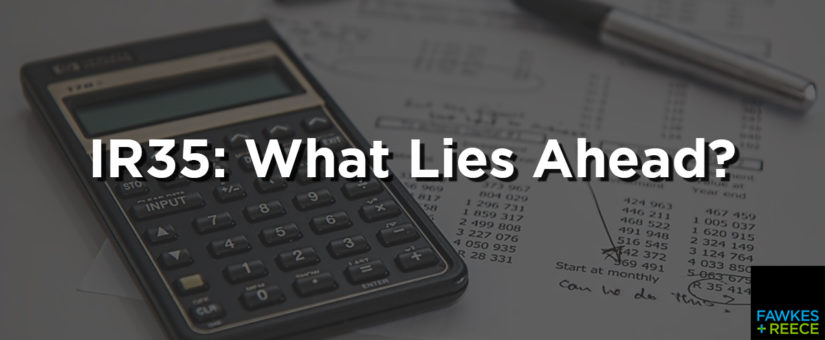 Posted by Fawkes and Reece
On 29th May 2019
The off payroll working rules, commonly known as IR35, play a crucial role in the recruitment industry and especially in the construction sector, with many work-seekers operating through their own personal service companies (PSC's).
With the vast amount of information and speculation already surfacing the web and public domain, many work-seekers and organisations may be left feeling perplexed at the proposed changes and how these may affect them and their relationships with recruitment agencies. In light of this Fawkes & Reece would like to offer some reassurance, support and guidance to all clients and candidates, both current and prospective.
A Snapshot of the Current IR35 Landscape
In April 2017, the government reformed the operation of IR35 in the public sector, making public authorities responsible for deciding whether a worker would have been regarded for income tax and National Insurance contributions (NICs) purposes as an employee if they were engaged directly. This same reform also made the public authority or agency (commonly known as the "fee-payer") that pays a worker's PSC, responsible for accounting for and paying income tax and NICs under PAYE to HMRC, on behalf of the worker.
At the 2018 budget, the government announced that the reform to IR35 will be further extended into the private sector from 6 April 2020. The Government recently released a consultation on the proposed changes which closed yesterday on 28 May 2019. The draft Finance Bill legislation is intended to be published in the summer of 2019.
Current clients and candidates that work with Fawkes & Reece already know that compliance is at the heart of everything we do. We have a dedicated contracts and compliance team that is closely monitoring and tracking developments on the IR35 changes and is well equipped to have all necessary procedures and processes in place well before April 2020.
Fawkes & Reece will be releasing further blogs on the IR35 changes over the next couple of months in order to condense the volume of information out there into easily digestible bitesize chunks for our clients and candidates; providing timely information when needed.
If you are a current or prospective candidate or client and wish to speak to Fawkes & Reece about the proposed changes and how we can help support, please feel free to get in touch. We look forward to working with you.