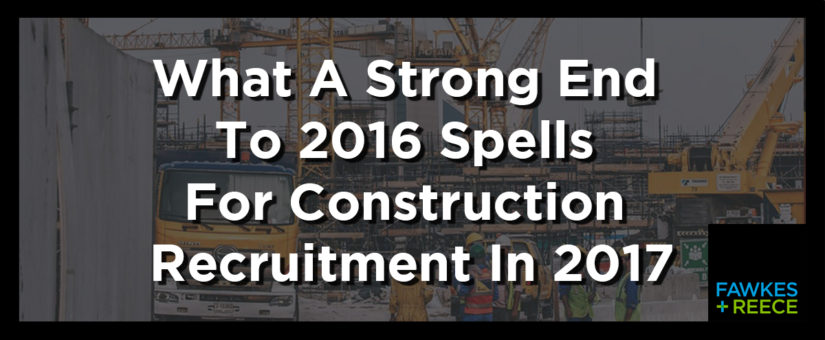 Posted by Fawkes and Reece
On 6th January 2017
The latest Markit/CIPS purchasing managers' index (PMI) data has shown that the UK construction industry ended the year with the strongest level of growth for nine months. This ends the year on a positive note. They highlighted growth in all main areas with housebuilding being the main driving force, expanding at its fastest rate for the year. Civil engineering projects also picked up in December as investment in infrastructure continues to take effect.
So what does ending on a high mean for construction recruitment in 2017? David Noble, CEO of CIPS pointed out that "with these more resilient economic conditions, the sector also reported the fastest pace of job creation since May 2016, as companies developed their workforces to meet new projects". New projects and some welcome stability should underpin the pattern of job growth in 2017 and we've seen that with a strong start to the year.
January and the first quarter is always a time when people look to hire to shape and bolster their teams. This year has been no different with strong demand across our entire client base, with a 20% increase in jobs registered with Fawkes and Reece compared with the same period last year. We are hearing positive news about some major projects which outlines that 2017 is indeed going to be a strong year.