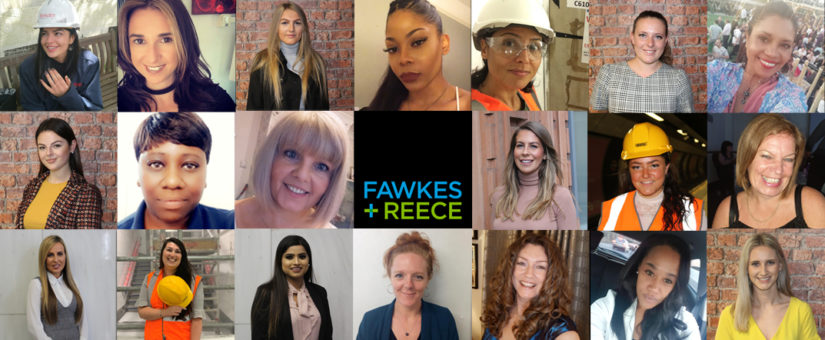 Posted by Fawkes and Reece
On 20th September 2019
Diversity and equal opportunities within the workplace across all industries continues to be a hot topic and equally so too does "Women in Construction".
When considering the topic of "Women in Construction", it's clear that the industry is giving this topic more thought, and we have seen companies trying to attract more females into their businesses. However, are companies taking the time to consider the environment they will be introducing these new team members into?
The first step for any business is to ensure that the values of a company are consistent across the management structure, the culture of the business and the policies the company embraces – diversity in the workplace isn't just about the way a company recruits!
As leaders within our industry, we pride ourselves with the fact that 40% of our consultants are female, and this is also reflected within our senior and management team. Having a diverse and balanced team allows us to ensure that when recruiting for our clients we lead by example.
Recruitment within the building environment is not the first sector of the industry females consider. Therefore, our own strategy has been to focus on having the right culture and providing the right training and development path so that we can recruit, train and develop our future stars regardless of their gender.
Within the construction industry, only around 13% of the workforce is female, but we have recently seen a push to make the gender balance more equal. There is an increase in construction sites considering how they can use gender neutral signage and ensuring they have PPE suitable for both men and women, as well as many other simple yet hugely beneficial changes to make the industry less male orientated.
Having spoken to multiple women in construction, what we have come to learn is that they want to be treated as equals – no more, no less. They don't want to be put on a pedestal or treated as though they are different, but for it to be completely normalised for them to work within the construction industry and for their treatment to be no different than any of their colleagues.
In the last year we are proud to have placed well over 100 "Women in Construction" and are excited to continue placing many more in the future.