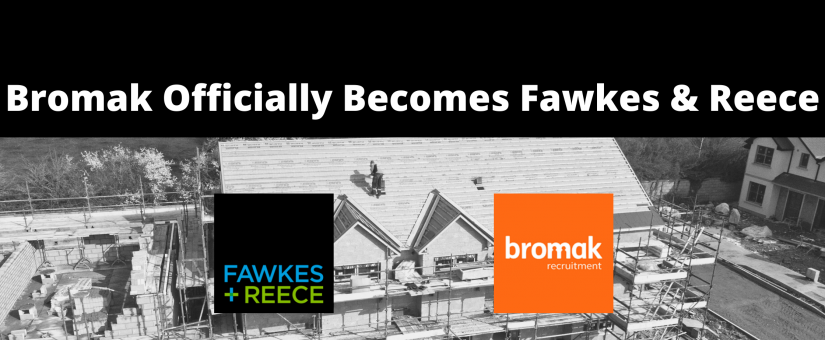 Posted by Fawkes and Reece
On 13th July 2021
Following the acquisition of Bromak Ltd, we are excited to announce that effective 13th July 2021 Bromak will officially be renamed as Fawkes and Reece (North) Limited.
This move enables clients and candidates from both companies to benefit from the combined audience that the shared brand creates, while maintaining the same high level of service by the teams across the 6 regional offices (London, Bolton, Southampton, Sheffield, Tamworth and Colchester).
The Midlands and Northern offices will continue to be led by the excellent management team of Cameron Berry (Managing Director) and Chelsey Nuttall (Sales Director) and their dedicated team of managers, colleagues and consultants.
Ray Connolly, Group Managing Director of Fawkes & Reece commented; "We are already seeing the positive signs from Bromak now being part of the group and this is the next step to provide a truly nationwide recruitment service for our customers. The team from Bromak have been exceptional in the way they have responded and continued to perform. The investment and steps we are taking on aspects like candidate generation and the way the offices communicate and work together is only going to make us stronger as a team and better equipped to cater for our customers."