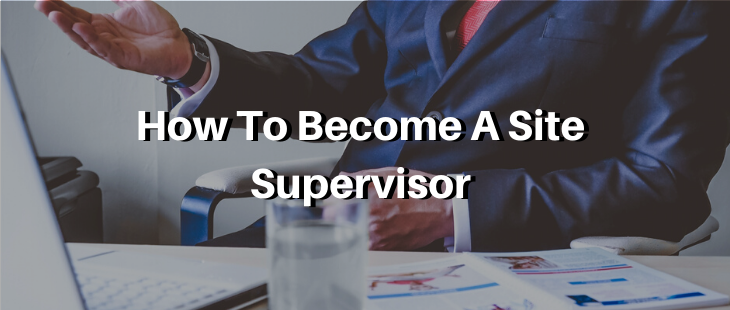 Posted by Fawkes and Reece
On 24th January 2018
Becoming a construction site supervisor is a great move if you have been working on construction sites and have a good knowledge of how an efficient and safe site runs.
There are great jobs out there, often with excellent hourly rates, including the use of a vehicle and working on interesting and worthwhile projects.
The only thing you need to do is get your Site Supervisors Safety Training Scheme certificate. An SSSTS course is the key site supervisor qualification and acts as the gateway to a range of well-paid jobs and to further progression in the construction industry. The qualification is certificated by the Construction Industry Training Board (CITB), and it's a must-have for anyone who wants a supervisory position on a construction site.
About the SSSTS Course
The course normally takes two days, and its chief aim is to get you to the point where you can look after the health, safety and welfare of those working on the site and members of the public who may be nearby. It will also brief you on the environmental issues you need to know about and give you key skills for supervising others on-site and making sure that they understand their duty to work safely.
This will help to prepare you for the many different jobs the supervisor does – for example, arranging induction sessions for new employees joining the site.
The course will also explain how the construction industry is structured and how it operates. It will cover health and safety law and what you need to know and do when you are a supervisor. At supervisor level, you're moving up a grade in how you assess health and safety. It's not only about immediate practical hazards – you'll need to know how to put a risk assessment together and share this and other information with management and contractors.
The course will also brief you on the other management roles you're likely to encounter on a construction site, including specialists. You may already know about method statements, hot work permits, toolbox talks and other aspects – the course will show you how all of these things fit together to provide a safe working environment.
Opportunities Available Now
There are bound to be courses in your local area, so look online – just make sure the course is recognised by the CITB. At the end of the course, there's a multiple choice exam featuring 25 questions and you'll be given your result straight away. The certificate usually takes a few weeks to arrive.
There's also a Construction Supervisor card in the Construction Skills Certification Scheme, and you'll need to hold this card level as a minimum to apply for supervisor jobs.
Whether you're about to take your site supervisor training course, have been qualified for some time or have just taken the exam, talk to us about getting well-paid freelance positions in some of the best civil engineering and constructions projects around.