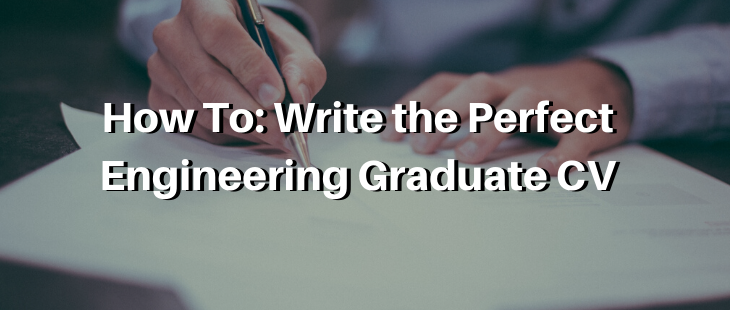 Posted by Fawkes and Reece
On 12th July 2017
As an engineer with promising skills, you may be interested in finding civil engineering CV tips to help you to secure your next position in the sector. Here is some useful advice on how to write an engineering CV and impress your prospective employers.
Writing an Engineering CV
Writing an engineering CV can be quite a challenge, because it's not easy to demonstrate the level of technical and transferable skills you have on paper. As such, following some of these tips can help you to fine-tune your resume and ensure that it is fit for your prospective employer's eyes.
CV Tips for Engineering Industry
Though your CV should be tailored to suit each specific role you apply for, you should be able to work from the same document each time, seeing as your engineering graduate CV should cover most eventualities within the sector. Follow these top civil engineering CV tips to get your job search off to a good start.
Start with a Template
You can easily find CV examples for different professions on the internet, so start with a template to ensure you get the layout just right. If you aren't providing a supporting letter, make sure that your personal statement, which should appear at the top of your document, below your name and contact details, is a true indication of your career goals, your areas of expertise and your most valuable assets and experience. Qualifications and training should follow, split into clear sections with headings, and then your work experience.
Prove Your Ability
It can be difficult conveying your level of technical skill and practical experience, especially if you're a recent graduate. However, using examples of how you've gained particular skills can help you to back up what you are trying to show. It's vital to explain to prospective employers why you are good at something, instead of assuming that they will make the connection for you. Be sure to comment on key transferable skills, backed up with scenarios, such as your ability to lead a team and to work under pressure. Finally, your engineering graduate CV must include references, or at least contact details for two referees. It's important that one of these is able to comment on your work ethic and professional capabilities.
Check for Errors or Repetition
Be sure to keep your CV to a maximum of two pages. They won't expect graduates to have lots of experience, so bulking your CV out might make them suspicious. Top tip: if you have very limited experience, create a skills section before listing your jobs or placements, not forgetting to demonstrate soft skills like communication as well as technical know-how. Finally, don't underestimate the importance of re-reading and editing before you submit your CV, as silly typos won't do you any favours. Ask a friend to cast their eyes over the document, and then they can confirm how well you come across on paper. A fresh pair of eyes might be able to help you cut down on done unnecessary repetition too.
A quality CV is only the first step of the process. Read our engineering job interview guide for handy interview tips to help you secure a job.
We hope these civil engineering CV tips have helped you to gain a better understanding of what employers want from your application, and we wish you every success in your job search.