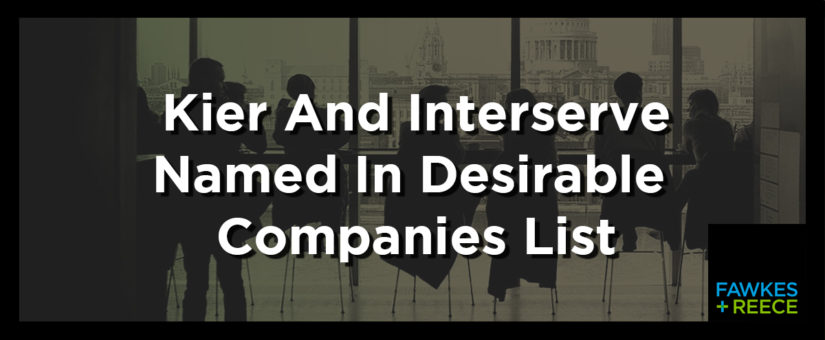 Posted by Fawkes and Reece
On 30th May 2017
The report 'Where the UK Wants to Work Now 2017' from LinkedIn has been released and is compiled on the billions of annual actions made by its users. Amongst the retail giants, banks and media companies, construction companies Kier and Interserve made the list as number 21 and 22 respectively.
To sit alongside Virgin, Amazon and the BBC is an outstanding achievement and an indication of the strength of the companies and how far the industry has come. The days of construction companies being old school, dirty boots and a full English breakfast are all in the past and creates an image that won't encourage people into the industry. Today the industry is innovative with a modern approach to working that is helping to make it a more attractive career choice.
You can view the full list here.