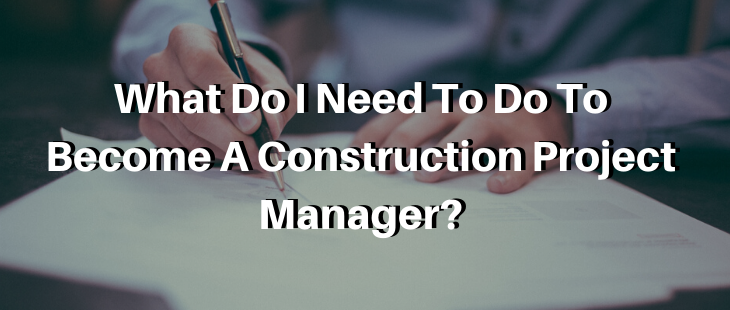 Posted by Fawkes and Reece
On 12th October 2017
Every construction project, from skyscrapers and factories to offices and houses, needs someone on-site whose role it is to ensure works are completed on time and within budget. The importance of every construction project manager cannot be overstated, as it is their job to oversee day-to-day operations from the beginning of a project right through until its successful conclusion.
Key Responsibilities
Requiring close cooperation with everyone on site, from architects and engineers to plumbers and electricians, project managers are responsible for a variety of different tasks and must consistently remain highly organised. This varied career path requires proficiency in planning, staff and budget management, accurate resource allocation, and the ability to set goals and closely monitor progress.
Every construction project manager needs to know the intricacies of every construction site to ensure projects progress smoothly and, if there are any issues, how to utilise the skillset of their colleagues to address and seamlessly rectify them as efficiently as possible.
Skills and Attributes
Alongside strong time and resource management skills, project managers must also keep a close eye on the financial side and ensure that works are delivered on budget. Every worker needs access to the appropriate quality and quantity of materials in order to fulfil their role effectively, and delivering that within often very tight budgets is an important responsibility.
In an industry where many different components are required to come together to produce a final product, communication is key. Every team member needs to know exactly where they should be at all times, ensuring each process is then able to run as smoothly and as efficiently as possible.
The ability to motivate and delegate tasks is also imperative, with decision-making an important component of delivering a project on time and on budget. A varied knowledge base of general construction will also be required, with project managers typically being the figures looked to when problems occur on-site.
Construction Project Manager Guidance: The Educational Route
If pursuing this role via an educational route appeals to you, useful A level subjects include science, maths and technology. Alongside these technical qualifications, subjects such as English and IT will also be highly complementary, honing your communication and organisational skills, which are essential components of every project management role.
Other desirable educational qualifications include: five GCSEs at grade A*-C, including English, maths and science. A degree in a related subject, such as project management, construction or engineering, is also highly beneficial, alongside a demonstrable CV of practical on-site experience.
Construction Project Manager Help: The Vocational Route
It is important to note that education is not the only route into this varied and rewarding career. If pursuing a more vocational route appeals to you and will suit your skillset, completing a construction-related apprenticeship whilst demonstrating a desire to learn and a willingness to work your way up can be an excellent route into the industry.
There are a variety of HND and HNC diplomas available, which include construction management, construction engineering, building studies, surveying and civil engineering. All of these will equip you with a highly desirable skillset for a career in project management.
The career path of a construction project manager is bright and varied, providing the opportunity to positively contribute to communities on a local, national and even an international level.