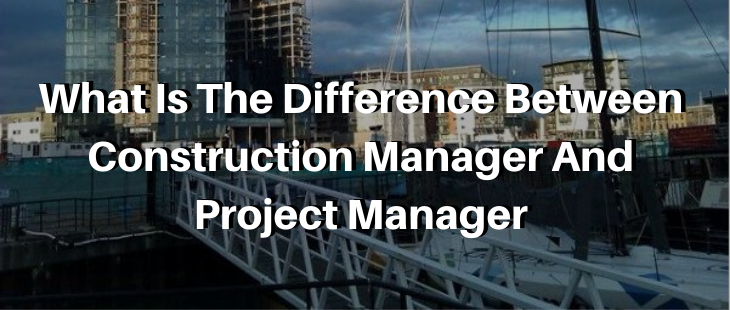 Posted by Fawkes and Reece
On 24th October 2017
The title "project manager" is used across multiple industries, from software engineering to shipbuilding. Wherever projects are proposed, it is a sound idea to appoint someone with planning and monitoring expertise to act for the investors.
In principle, the difference between project management and construction management is the difference between planning and execution, but reality is not always so neat and tidy.
Project Managing
If you're looking for a role as a construction project manager, you definitely require project control skills and probably require experience in a relevant sector. Even within construction there are significant sub-divisions: projects to build bridges, runways, roads, and residences present different challenges. However, project control skills are transferable, and at this level sideways career moves are not unusual.
Project managers often have experience as civil project engineers, but there are many other pathways. For example, some come direct from university into a project management company. Others will have worked their way up as site agents or come from an architectural background.
Project engineers will certainly find themselves working closely with investors and architects, especially on large projects, so they require business skills as well as sound technical understanding. A residential project manager on a smaller development, however, may need to be highly independent and self-motivated.
The role of project management companies often begins at the earliest enterprise planning stage, long before construction, and continues after it into property management or marketing.
Construction Managing
Not all developments have separate project and construction managers. It often falls to construction managers to monitor and apply project control skills, keeping everything on track and on time. On larger projects, however, project managers have less need of construction skills when they have construction management colleagues to deal with them, so the roles diverge.
Unlike project managers, construction managers are required only during actual construction.
Construction managers oversee all day-to-day operations – personnel, materials, equipment and budget tracking. It is the construction manager who keeps everything in compliance with building codes and blueprints. He relies heavily on his engineers, foremen and consultants to report what is going on and ensure everything is conducted according to instructions.
Only roles least connected with actual construction may not fall under the construction manager's remit – site security and I.T. Services, for example, may be enrolled by the project manager.
Both the project and construction manager may enlist civil engineering contractors, but for different purposes. Those answering to the construction manager will provide setting-out services to other contractors. Those answering to project managers will be monitoring and reporting on the performance and targets of the project.