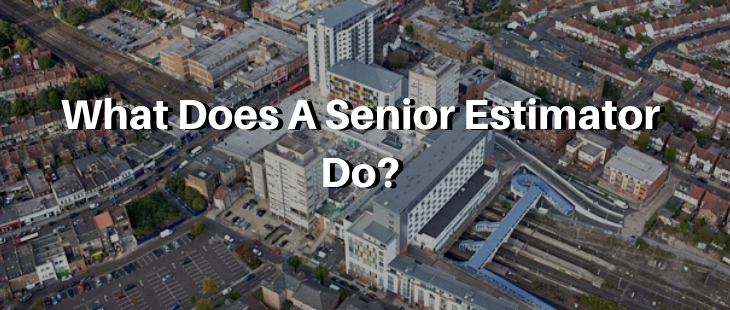 Posted by Fawkes and Reece
On 13th May 2018
A senior estimator who can accurately predict the costs of running a construction project is a major asset when companies are seeking to get a major new building or refurbishment completed. Senior estimator jobs are also sometimes described as cost engineer roles.
The estimator carries out a range of services which support capital projects being run on behalf of clients. There are many firms that specialise in providing cost estimation services, but not all cost estimators work as permanent employees. Some are contractors who move from one project to another and often work through agencies.
Risk Management, Benchmarking and Scheduling
A senior estimator doesn't just look at the costs of a project. They will often also be required to provide a risk management role. This involves finding out the risks of a specific project, assigning scores to each risk and developing mitigating actions that will reduce the level of risk. This type of risk register is used and updated throughout the project and forms the basis of risk reports to the client.
The estimator often has to benchmark costs against costs that are typical for the area, region or type of project. To do this they frequently use sophisticated cost estimating software that helps them to work out the budget for materials, labour, administration and management through the life of the project.
This means that the estimator has to tie the costs into the project schedule so that the client can regulate their cash flow and ensure that there is sufficient cash for each stage of the project. Similarly, the project manager will not want all the materials arriving on the site at once but will want them scheduled for delivery only when they are needed at the different construction phases.
Contact with Design Team and Subcontractors
Sometimes the cost estimator has to deliver the unwelcome news to the design team that their design is more costly than they envisaged. The design team then has to amend the plans so that they fit within the budget. This is a key role in shaping the project before construction can begin.
Similarly, the estimator needs to work with subcontractors to ensure that they understand the cost constraints that apply and to ensure that their bids are in line with industry standards. So the cost estimator has to be a good communicator who can explain to all parties how the costs have been calculated and propose strategies for delivering the project within budget.
The senior estimator role is usually a graduate job, although some companies will consider candidates with a very strong practical track record. The ability to produce highly accurate work is essential because mistakes can cause major problems with the project.