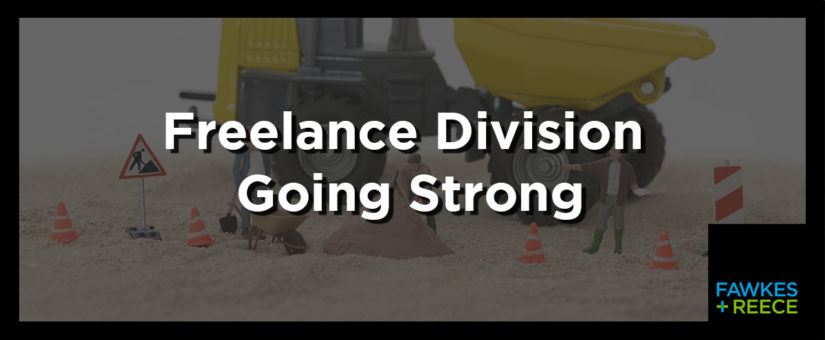 Posted by Fawkes and Reece
On 5th September 2017
The freelance division has seen its capability for delivering high-quality contract and temporary personnel strengthened even further with the recent promotions and appointments made in the current financial year. The division supplying freelance professionals stands 28 strong and is focused on building, civils & infrastructure and house building across London and the South East of England.
Being a specialist white collar construction recruiter our key strength is our ability to supply experienced freelance construction professionals in areas such as; Quantity Surveying, Technical and Design Management, Site & Project Management, Building Services and Planning.
Supplying the leading contractors and house Builders, we have a team of 9 Consultants specialising in Quantity Surveyors, 8 supplying Site Management personnel and equally strong teams focusing on Planning & Design Management, Document Control and Building Services. We are very proud of the success our teams, client, and candidates have achieved in the first half of this year and the team at Fawkes & Reece are working hard to achieve even more in the second half of 2017/18.