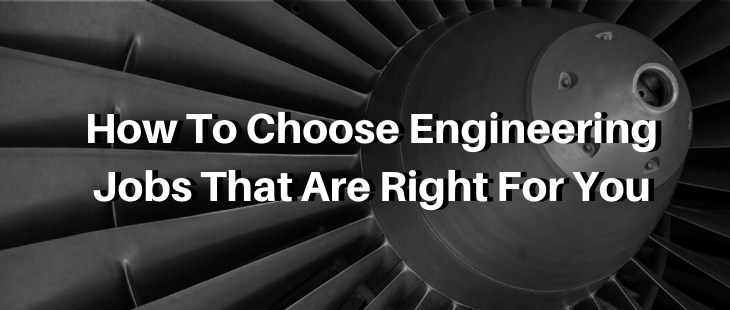 Posted by Fawkes and Reece
On 19th December 2016
Engineering probably has the widest category of career options available, not only because there are so many kinds of engineering to begin with, but also because there are many opportunities to gain expertise in a variety of areas. Moreover, many types of engineers find their time split between being out on site, hands-on in a workshop, at an office computer or drawing board or meeting clients, contractors, architects and investors. Few jobs will offer more variety with plentiful opportunities and rewards.
How Do You Know If It's For You?
If you're now seriously interested in engineering, make a point of reading some of the trade journals, and if possible follow the development of a few actual projects in your area. It will help you decide where your ambitions lie (and could stand you in good stead in an interview).
If you're currently at university studying to be a successful engineer, there are a number of disciplines you could specialise in to help kick start your career when you graduate.
Some of the most common types of engineering degree modules include:
Electronic engineering
Chemical engineering
Mechanical engineering
Civil engineering
Electrical engineering
The top three universities in the UK for engineering according to the Complete University Guide are Cambridge, Imperial College London and Bristol.
How Do I Get On in This Career?
Advancing engineering careers depends a lot on the breadth of your experience. To get this, it's an advantage to have worked on projects both large and small. In civil engineering, for example, setting out a house extension may gain you knowledge of planning application processes you would never acquire working within a team on a large development.
Doing engineering jobs at smaller companies also tends to propel you more rapidly into positions where you use your own initiative and gives you experience in a wider spectrum of project activities. If that responsibility and variety will give you more job satisfaction, then you may be happier within small or medium-sized enterprises. Working for a big company, on the other hand, requires team skills, and learning may progress through a more formal training programme instead of multifaceted experience. Remember that companies with a less famous brand name are likely to propel you faster in your career than ones with more applicants than spaces, so don't fix your sights on a single company.
Remember too that engineering paths cross and intertwine – airlines also hire civil engineers, civil engineering companies may hire instrumentation engineers and so on.
An agency has much more to offer than a list of vacancies. Fawkes & Reece will help you match your aptitudes and enthusiasms to your perfect engineering career path. Discover all the engineering jobs we have currently available and then let us find you the perfect engineering career today.