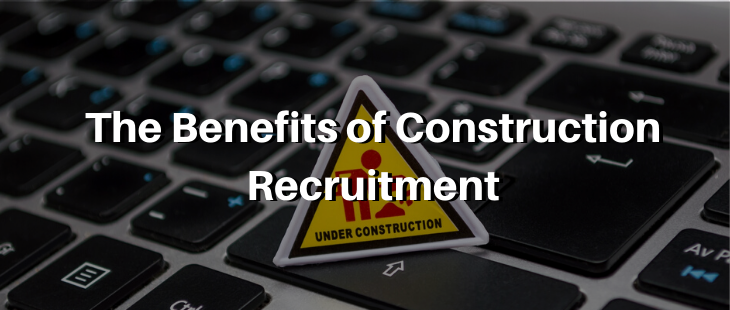 Posted by Fawkes and Reece
On 23rd November 2016
It's no exaggeration to say that the world of work has changed. With the rise of technology and digital communications, our working lives have been transformed, and in many sectors job security has become an issue. One sector, however, still offers massive opportunity for employment. The construction sector has seen an increase in building developments in recent years, which has in turn created a high demand for workers.
The Benefits of Working in the Construction Sector
Construction jobs are a great way to learn a trade and develop specialist skills which are in great demand around the world. The construction industry is one of the remaining truly global sectors, and it's not uncommon for workers with building training to be able to take up exciting opportunities across the world, especially as more countries develop and begin to need infrastructure to trade and grow. Such opportunities give a chance to travel, develop skills, earn an excellent wage and take pride in a job well done.
The construction sector is embracing new technology and new building methods to create some astonishing buildings. From airports, industrial parks, factories and warehouses to hospitals, schools, housing and industry, construction is constantly evolving and requiring more and more specialist skills to deliver modern, efficient buildings and structures. Those building such developments are delivering infrastructure that will last far beyond their lifetime and have a huge positive impact on people's lives.
Governments around the world continue to offer great support to the projects that create construction jobs, as demonstrated recently with the UK government's backing of a third runway at Heathrow airport to the tune of nearly £19 billion. Planning consent, access to funding and other elements of getting a building project under way are being increasingly fast-tracked to keep pace with demand, with openings for construction jobs growing daily.
How Does Alltek Support the Construction Sector?
At Alltek, we specialise in construction recruitment, delivering construction professionals for regional, national and international companies for building, civil engineering and all related construction sector roles. We support candidates looking for freelance and permanent positions across all aspects of technical, operational, commercial and management divisions of construction sector employment. All of our permanent placements come with a three-month guarantee, and all our candidates are quality and reference checked with a relevant synopsis skill set.
Cost-effective and with a dedicated professional service, together with a senior team that has a combined experience of over 80 years' experience of construction recruitment, we help great projects find the best people.