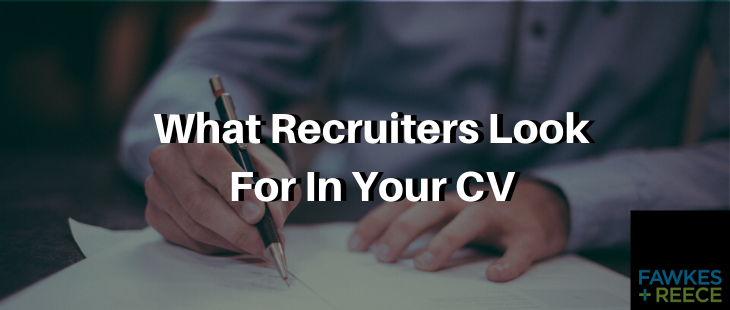 Posted by Fawkes and Reece
On 24th October 2016
As a top recruiter within the building and civil engineering sector, Alltek see many CVs. There are a variety of different ways to approach a CV, but there are particular ways that will catch the attention of a recruiter for all the right reasons, and help to land you the job you've always wanted.
Recruitment consultants know how to differentiate between good CVs and great ones. As well as your relevant experience and qualifications, they will also be looking for an insight into your personality to help establish whether you will be a positive addition to the team.
Keep these points in mind if you don't want your CV to be discarded immediately.
Format
Recruiters will need to look through many CVs, so you need to ensure that yours is easy to read. Choose a clear font in an appropriate size and double-check for spelling and grammatical errors.
Consistent formatting will demonstrate your attention to detail and the care you put into your work. You need to make sure that you include all relevant information without any superfluous details.
Separate out information into clear categories, ensuring that the most relevant aspects are at the top of the page. Begin with your name and contact details before detailing all relevant employment history, experience and qualifications. These are areas that recruiters will be looking at closely.
Key Points a Recruiter Will Look For
1. Spelling, grammar and punctuation. Double-check everything, and if you can get a friend to triple-check, that's even better. When you've been working on something for a long time, it can be easy to overlook even the most obvious errors, but recruitment consultants are certain to pick up on them immediately.
2. Relevant experience. Don't be tempted to include things that aren't directly linked to the role itself, because it will only act as an unnecessary distraction. Let your key skills do the talking.
3. Transferable skills. The development of our knowledge and abilities doesn't only occur through work experience; our unique life experiences contribute as well. It doesn't matter where your skills have developed – if they're relevant to the role, explain what you've learnt and how they will be valuable within the workplace.
Tailored for the Role
The best and most impressive CVs are always tailored to the specific role for which you are applying. Every piece of information should be directly related to the job description, demonstrating to the recruiter exactly why you are the best candidate. Don't be tempted to simply list your current responsibilities and duties. You need to use this space to explain what you've achieved, what you've learnt and demonstrate how you will apply this knowledge to the job in question.
Ensure that every single detail is correct, from your contact phone number to the date you started your current job, and you should be well on the way to securing a new role.
Your Next Steps
Now you've got all the skills you need to create the perfect CV that will attract recruiters to your potential. Take a look through the positions available with AllTek in the building and civil engineering sectors.