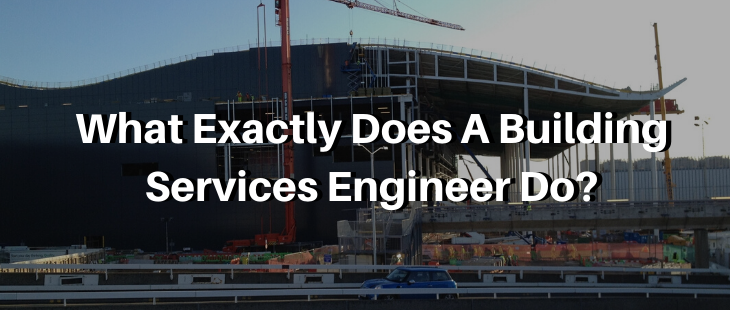 Posted by Fawkes and Reece
On 13th January 2017
A building services engineer is the person who makes a building come alive. It's their job to take the architect's vision and to make sure that it offers safety, comfort, sustainability and efficiency to the people who will use it.
How is a Building Services Manager Different?
A building services manager produces creative solutions to practical problems. They make sure that the building meets all health and safety regulations whilst designing creative and energy-efficient solutions for heating and lighting. You'll need excellent teamwork skills and the ability to communicate ideas and solutions that may have a far-reaching impact on the look and feel of a building.
What Qualities Will I Need?
If you're looking for a career in building services you should be technically and analytically minded with effective communication skills. If you love solving problems and think you know ways that a building can function more sustainably and efficiently, then you'd probably make a good building services manager.
You'll need to be extremely well organised, with a strong background in maths and physics and the ability to use CAD (computer aided design). You might specialise in one of the following disciplines, but you must be able to adapt and work with a multidisciplinary approach: electrical and mechanical engineering; HVAC; public health; sustainable and renewable energy; lighting.
What Are the Job Requirements?
The job can be both office and site based, depending on a particular project and who you're working for. A building services manager might be employed by anyone from a local authority or government department to a school or hospital on anything from a heritage site to a new build development.
This is a multidisciplinary role with plenty of scope to pick a specialisation. You will need to take a Chartered Institution of Building Services Engineers (CIBSE) accredited qualification before you can enter the profession.
What Qualifications Will I Need?
You'll need a minimum of: 5 GCSEs (A-C) including maths, IT and science; a BTEC in Operations and Maintenance Engineering, Mechanical Engineering or Building Services Engineering; an HNC/HND/Degree in Building Services Engineering.
What Does the Job Involve
As the person who's responsible for the functionality and sustainability of the building, you'll be in charge of ensuring the electrical, heating, water, and telecoms systems are in a building, plus elevators and escalators. You may help to design, install and maintain these operational systems and then be responsible for making them sustainable and reducing the overall environmental impact of a project.
You'll need to know how to draw up plans and how to use CAD to communicate your project ideas in 3D.
You'll need to estimate the costs of a job and communicate ideas and progress reports to stakeholders.
You'll not only be a good team player, but you'll also be able to coordinate the work of your team and delegate as appropriate, at the same time ensuring your project stays within budget and meets both building regulations and health and safety standards.
Career Prospects
Whether you're a newly qualified or highly experienced building services manager, Fawkes & Reece offer both permanent and freelance positions and are hugely experienced in build recruitment. Our team of experienced consultants are specialists in building services recruitment and can help you find the perfect role for you. Contact us today for more information.